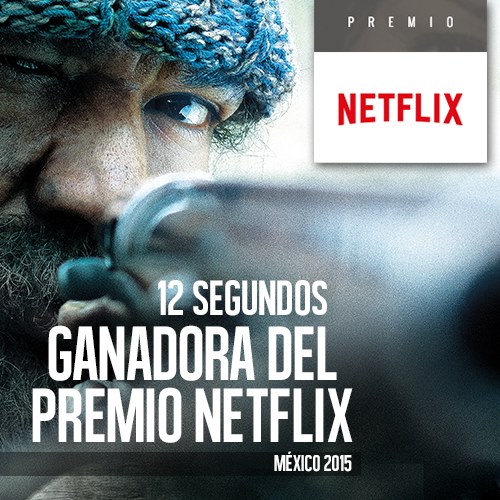 El thriller 12 Segundos, del realizador guatemalteco Kenneth Müller acaba de ganar el premio del público en la primera edición de los Premios Netflix en México.

El filme obtuvo 9 mil 868 votos en línea, colocándose como la preferida entre las nueve participantes, ganado un contrato de distribución mundial mediante el cual estará disponibles para los 57 millones de subscriptores de Netflix en 50 países alrededor del mundo.
The thriller 12 Seconds, by Guatemalan filmmaker Kenneth Müller has just won the audience award at the first edition of the Netflix Awards in Mexico.

The film, which got 9868 online votes, standing as the front runner out of the nine participants, won a global distribution agreement under which it will be available to 57 million Netflix subscribers in 50 countries around the world.
O thriller 12 segundos, do realizador guatemalteco Kenneth Müller acaba de ganhar o prêmio do público na primeira edição dos Prêmios Netflix no México.

O filme, que teve 9969 votos online, ficando como favorito entre os nove participantes, ganhou um acordo de distribuição global mediante o qual estará disponível para 57 milhões de assinantes da Netflix em 50 países ao redor do mundo.