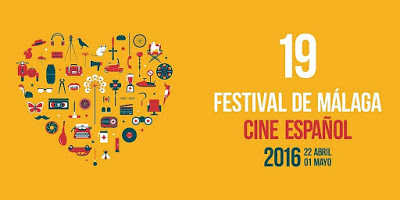 El Jurado de la sección oficial a concurso de Territorio Latinoamericano de la 19 edición del FESTIVAL DE MÁLAGA. CINE ESPAÑOL, integrado por Álvaro Brechner, Gris Jordana y Edmundo Paz Soldán, otorgó a Hijos Nuestros una Mención Especial del Jurado y la Biznaga de Plata al Mejor Actor (Carlos Portaluppi). Por su parte, El Acompañante, se llevó Premio del Público. Felicitamos a Juan Fernández Gebauer, Nicolás Suárez, Pavel Giroud y los equipos de las 2 películas.
The jury of the Territorio Latinoamericano section of the 19th Malaga Film Fest granted a Special Mention to the film Hijos Nuestros (Easy Ball) and also the Biznaga de Plata Award for Best Actor to Carlos Portaluppi for his work in the film. Also El Acompañante (The Companion) won the Audience Award.
The Júri da secção oficial Territorio Latinoamericano do Festival de Málaga, na Espanha, decidiou outorgar uma Menção Especial ao filme Hijos Nuestros assim como o Prêmio de Melhor Ator a Carlos Portaluppi pelo seu trabalho no filme. El Acompanhante, pela sua vez, ganhou o Prêmio do Público.